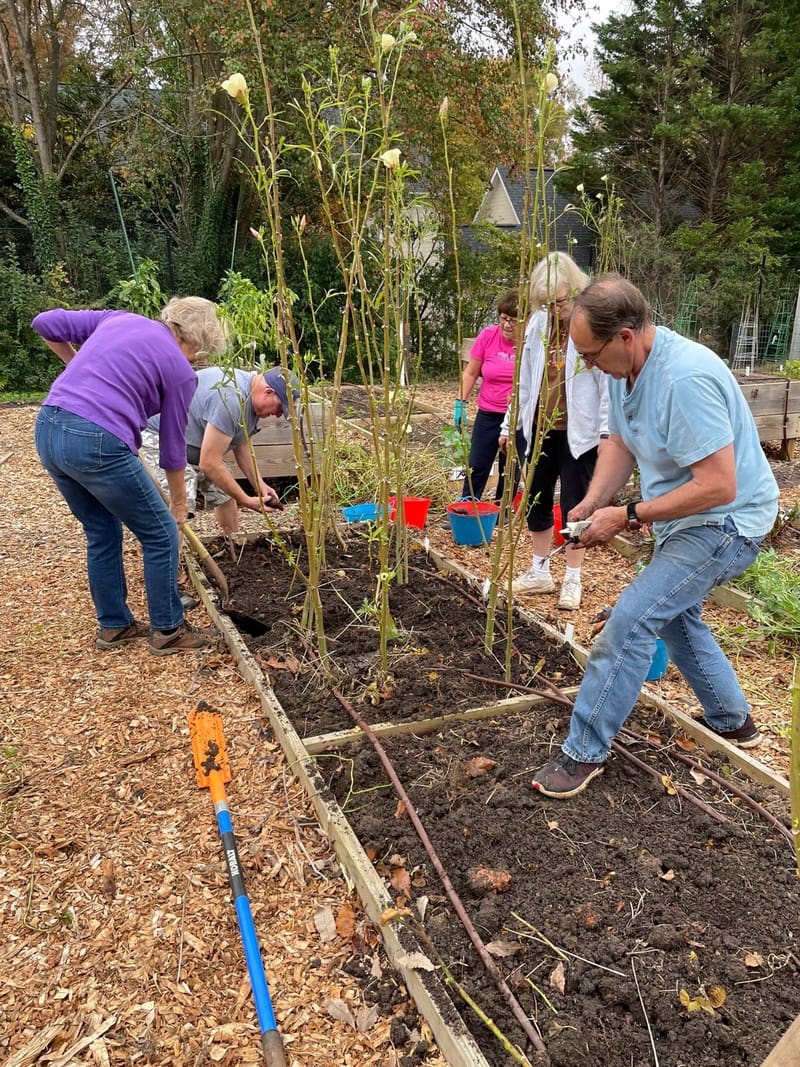 Community Garden
Our community garden, has produced over 5700 pounds of fresh vegetables since its inception in 2018. Each gardener commits to give at least 50% of their yield to help nourish our neighbors who are in need of fresh vegetables. This abundant harvest has been donated to Charlotte area food pantries and to families of McClintock Middle School, with which our church partners in the McPIE ministry.
Each season the garden expanded with more gardeners and more beds, and thus more production of fresh vegetables to share. In the spring of 2021, the garden relocated to our Christ South Land and Christ Concord, with the same goal of providing freshly grown vegetables to our neighbors who might not otherwise have access to them.
The community is also invited to join this exciting ministry! In the new garden, raised beds filled with garden soil, both 4' x 8' half bed and 4' x 16' full bed with drip irrigation, are provided for an annual rent fee. Donations of any amount and at any time are welcomed to further this garden ministry.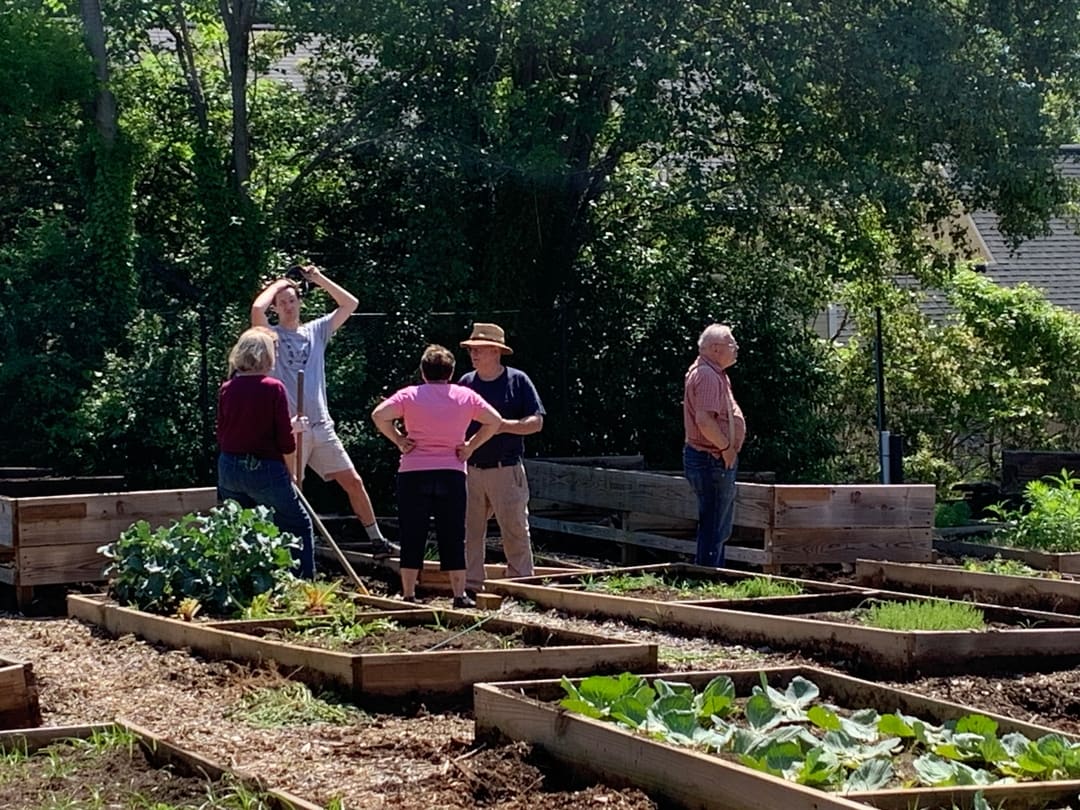 Gardeners are responsible for purchasing their own seeds, starter plants, fertilizer, soil amendments and support structures. As this is an organic garden, no commercial pesticides, fungicides or herbicides are permitted unless the label specifically states that the product is safe for use in organic gardens. The garden is open from sunrise to sunset Monday through Saturday. Sundays it is closed from sunrise until 12:00 noon. All gardeners are expected to participate in "Pickin' Parties" to harvest the produce. Children under 18 must be accompanied by at least one parent. No pets are allowed inside the garden fence.
For more information on our Garden Ministry, please Contact Us.